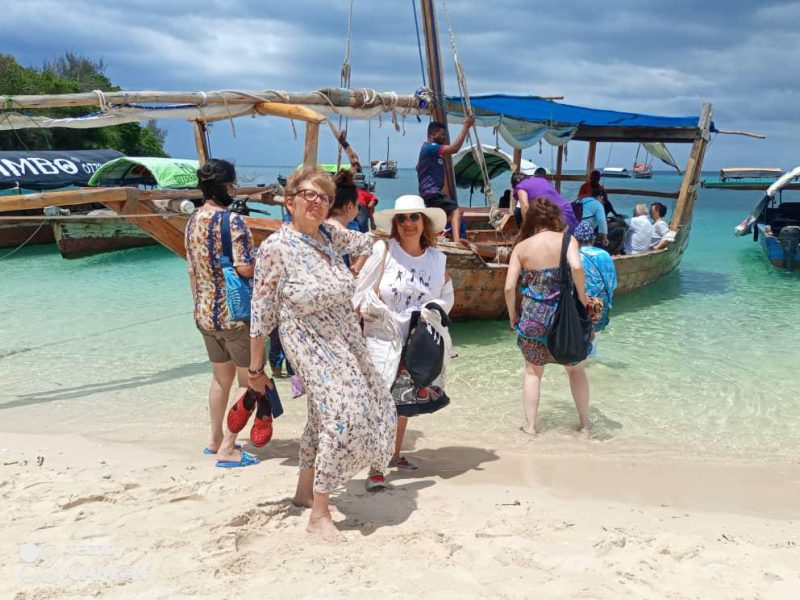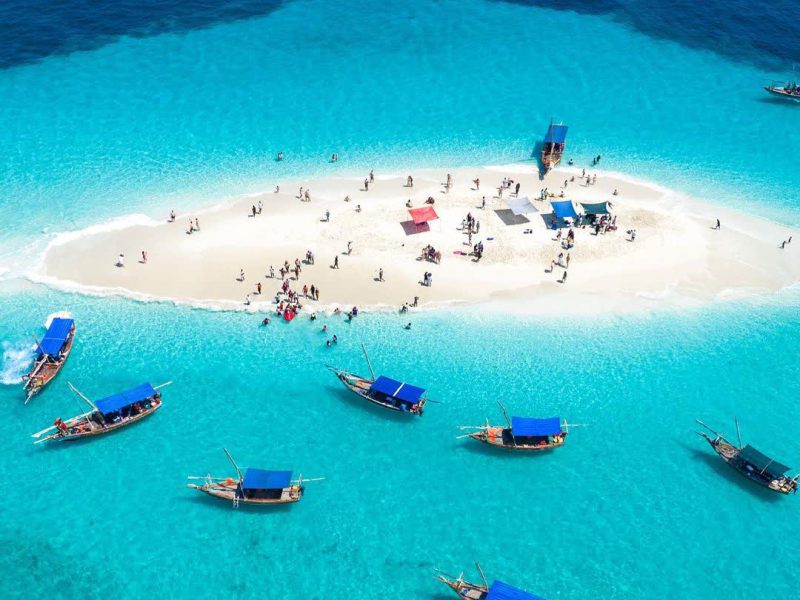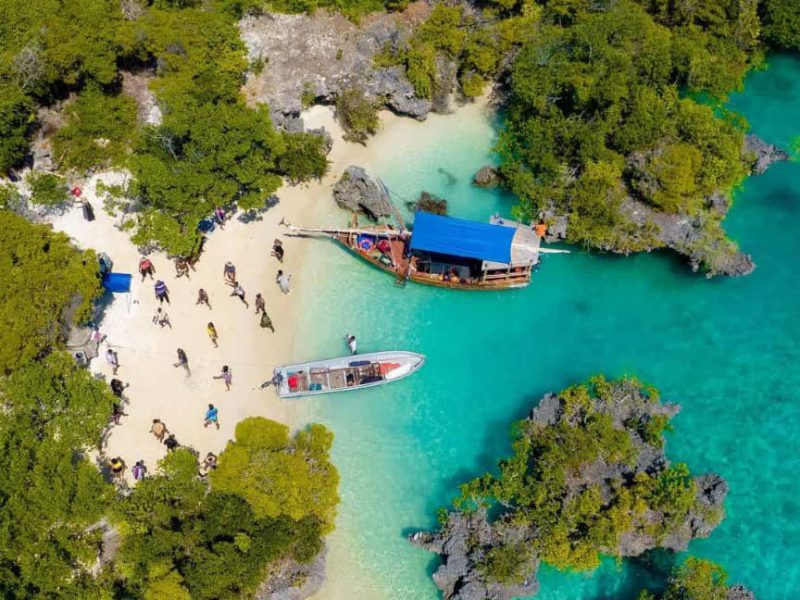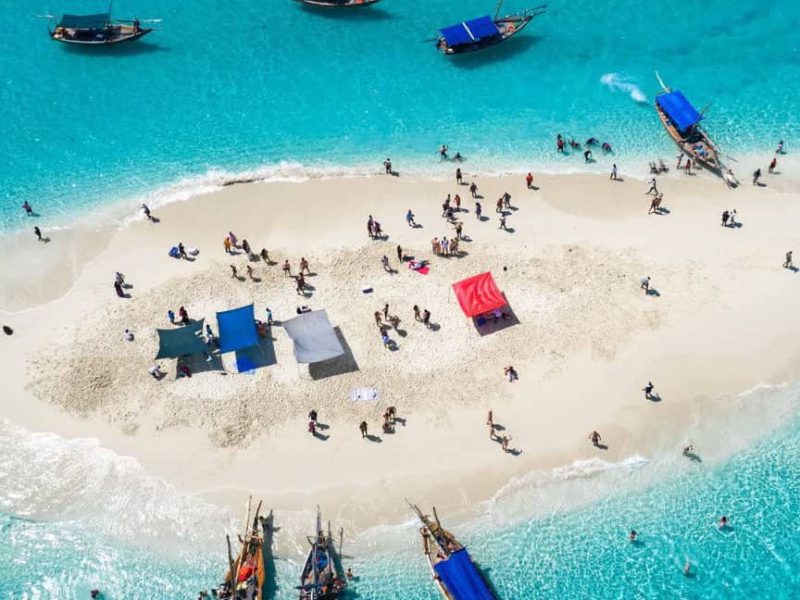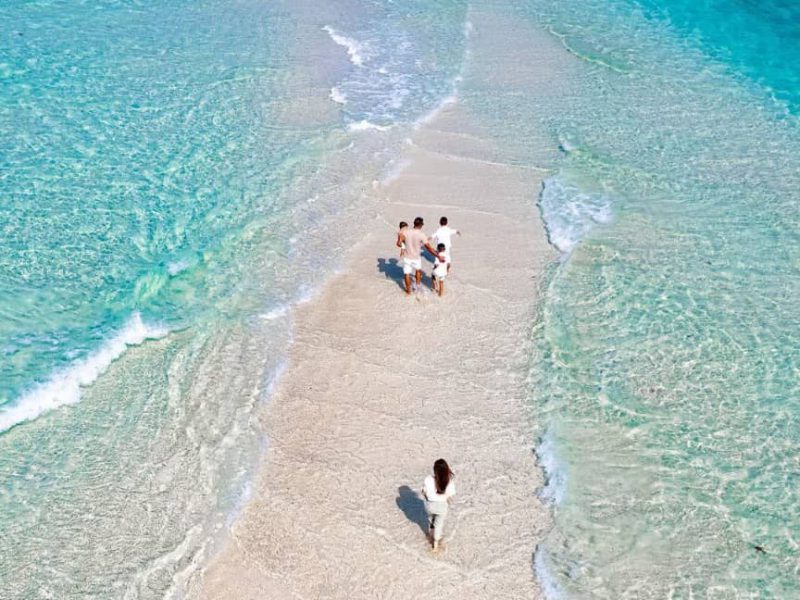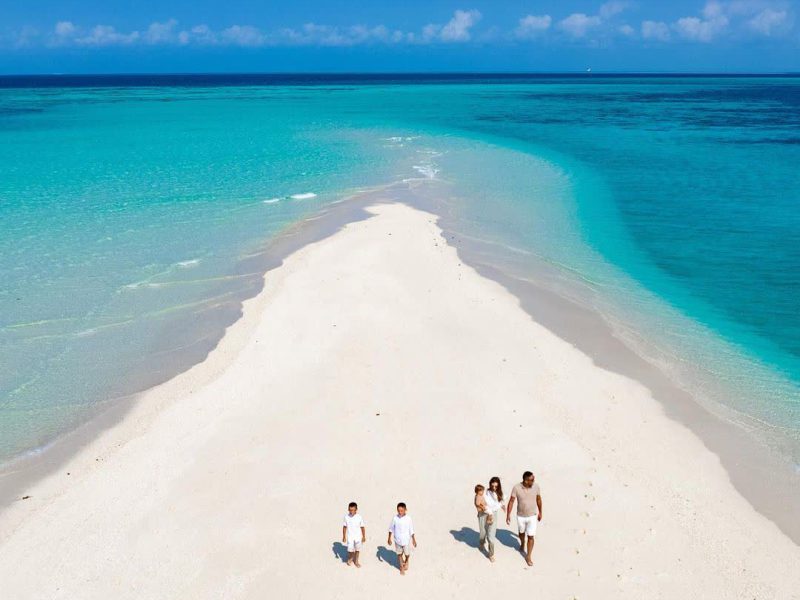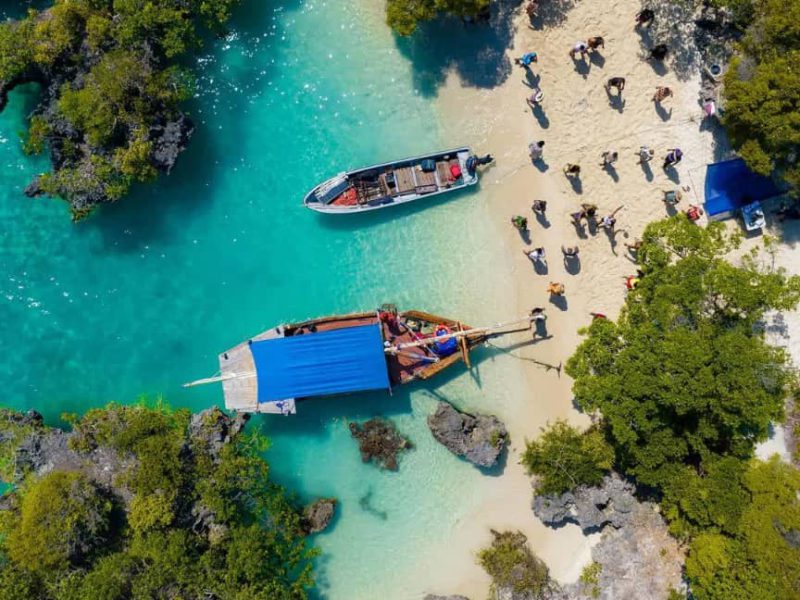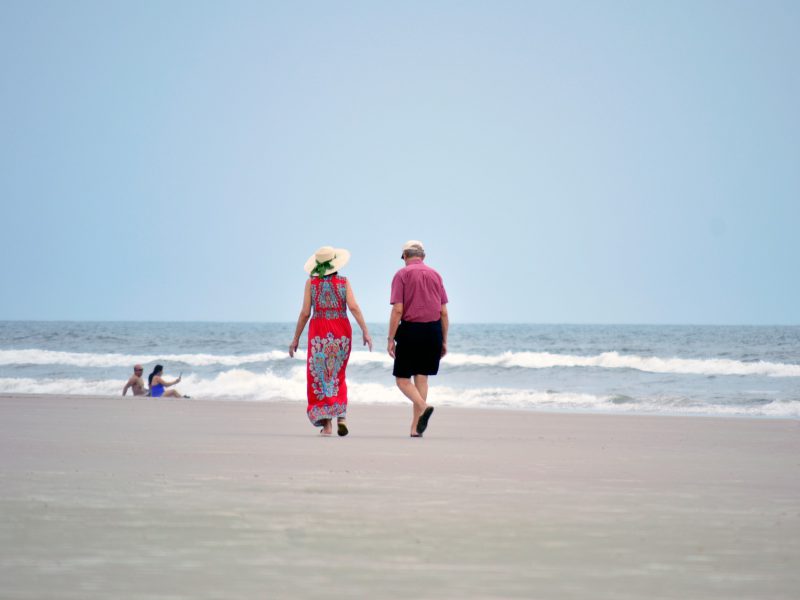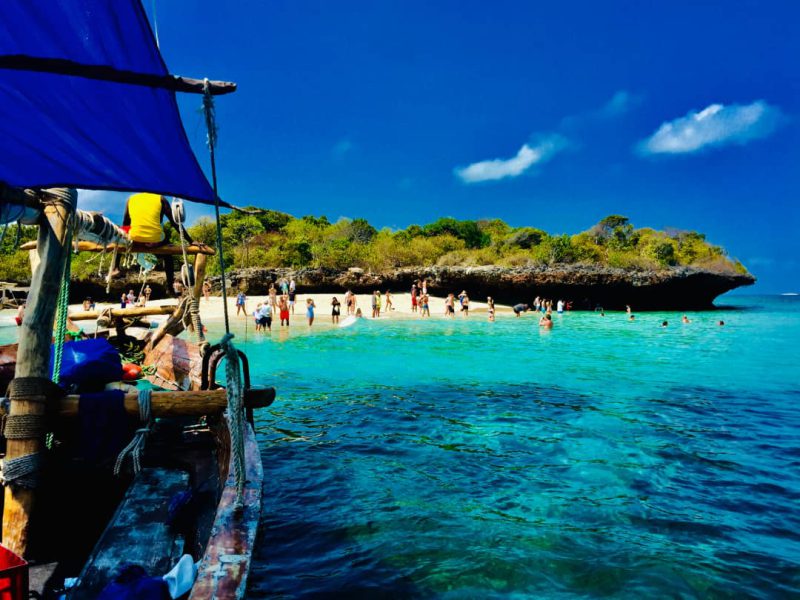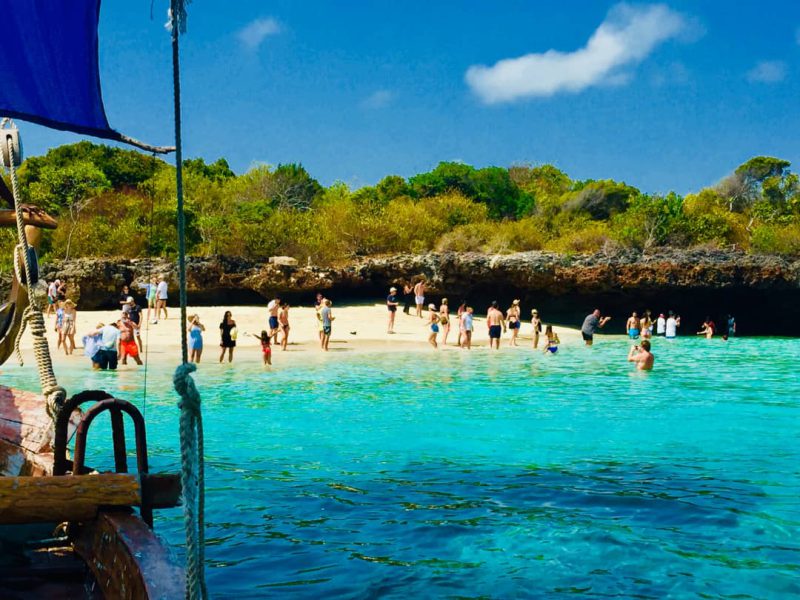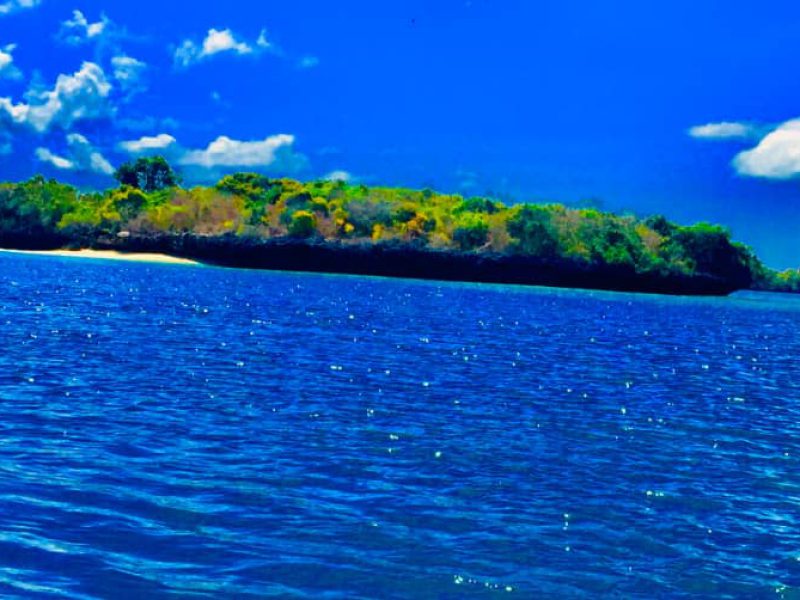 When you see the color of every picture in this activity, you will discover why we call this trip Safari Blue. The ocean is amazing. The food you eat is fresh seafood. Generally, this is the first trip that everyone who comes to our island must do. 
Let us meet at your hotel reception at 8:00 am on dot and drive straight to fumba village where our wooden dhow is waiting to ride you to this marvelous trip. Let us stop at the sandbank for swimming, snorkeling, and enjoy the fresh tropical fruits and drinks served by our crew. During lunchtime, let us head to Kwale island for a hot seafood buffet. Take your time to relax on the white sand and then we take you to the natural lagoon for the natural swimming. About 3:00 am we put our sail up and sail back to meet our driver and head back to the hotel for your dinner and overnight. In fact, this is the trip not to miss. 
This trip is for individuals, couples,s, and groups. The individual and couples always join groups on the dhow. The group will have their own dhow although the couple and individual may have theirs if they book as a private trip with extra payment.
You can book this trip in anytime just one day before so that we get time for the preparation. The booking is always confirmed after the payment. You can either pay by our  online payment link or cash to our accountant. After the payment and preparation for the tour, the payment is non-refundable.