These are the hotels located inside the stone town which are just 20min from the airport.
MARUMARU HOTEL ZANZIBAR ****
If you are looking for the authenticity of how stone town looks like,then you need to stay in this hotel so that the view of whole city will come close to your sight.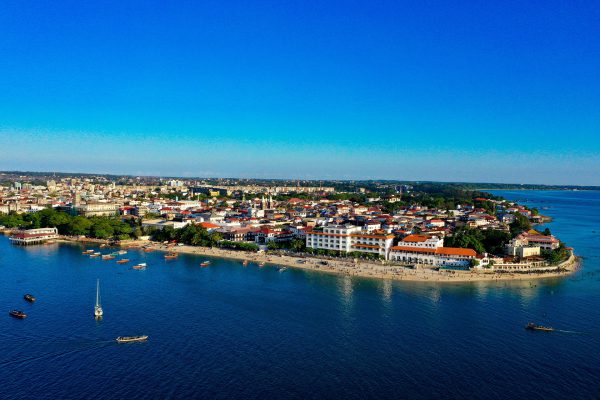 This hotel is a result of the amazing renovation of one of the stone town heritage buildings. So if you are looking to stay inside the stone town architecture, this hotel is for you. It is beside the beach and has a swimming pool.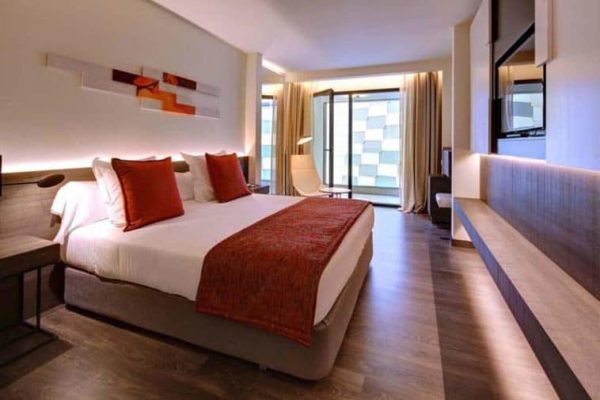 This is one of the Hilton standard hotels. It has a rooftop restaurant but has no pool. The rooms are so beautiful and you can get there through the elevator. Enjoy the best welcoming with sweet cookies.
These hotels are located at Nungwi village on the North coast.
This side is where the best beaches are. It is about 1hr driving from the airport.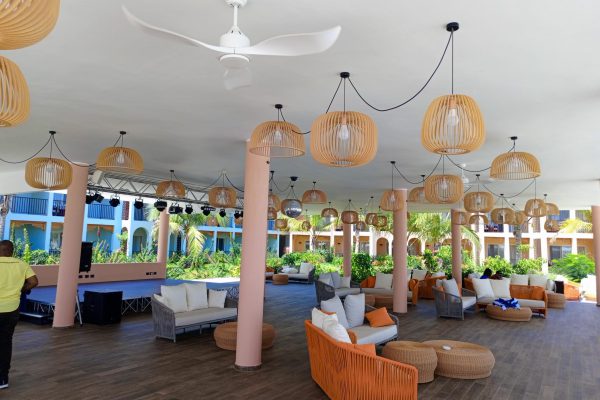 EMALARD ZANZIBAR BEACH HOTEL
So perfectly located, the only place in Zanzibar where both sunset and sunrise are seen, with white sand beaches and clear blue waters. Emalard is a peaceful resort on Muyuni Matemwe  Zanzibar's North east  Coast. Check out of the rat race and arrive at a heaven overlooking the azure waters of the Indian Ocean, away from everyday life. And where the stories run deep. Exotic, fragrance-filled gardens embrace your sea-view-rich en-suite accommodations. Be spoiled for choice with your options. Open your eyes and see the Mnemba Island where the Dolphins and colorful fish are gaming.  What else do you need if It is not happy hours?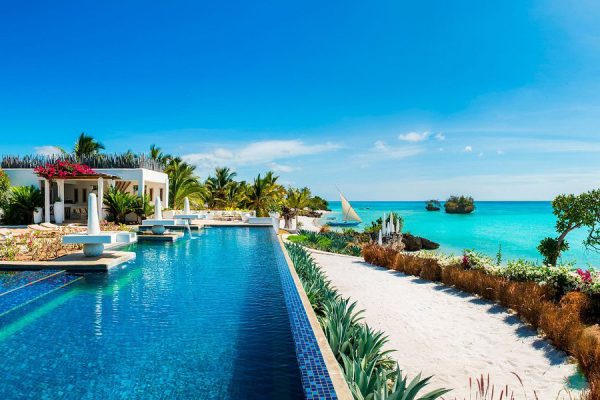 The Hotel Riu Palace Zanzibar is located on Nungwi Beach, a beautiful white-sand beach with crystalline waters that will make you feel like you're truly in paradise. This all-inclusive hotel in Zanzibar, Tanzania, offers you an all-inclusive holiday with the exclusive services of RIU Hotels & Resorts.
The rooms at this hotel in Zanzibar, Tanzania stand out for their design and spaciousness. All of them have air conditioning, satellite TV, a minibar and a balcony or terrace, along with many other amenities. Plus, the hotel has villas with private pools for those who want a stay in total luxury.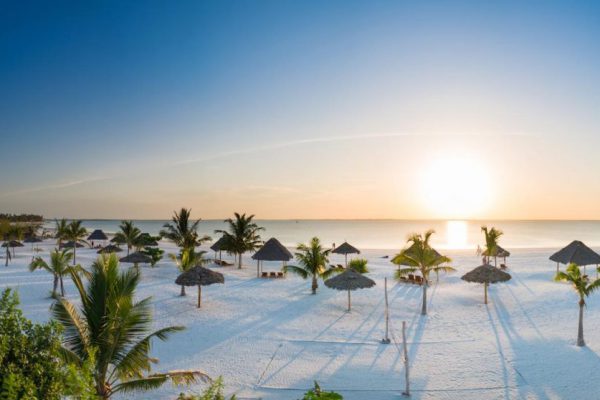 Each of our room designs tells a unique story

Luxurious wooden bungalows with dipping pools offer the most wonderful tropical experience.    
‍The Historical Suites pay homage to the history and culture of Zanzibar, with large living spaces, surrounded by tropical gardens.
‍Coral Stone Bungalows with verandas and a panoramic Seaview
‍The Beach House stands tall by the beach with three floors facing the blue ocean and next to the swimming pool.
Africa and Arabia's suites are located around the central fountain and gardens.
‍Forest rooms have minimal designs with sea views from the upper floor balconies
These hotels are very close to Mnemba island where we go for a Dolphin trip with amazing snorkeling.
It is about 1hr drive from airport.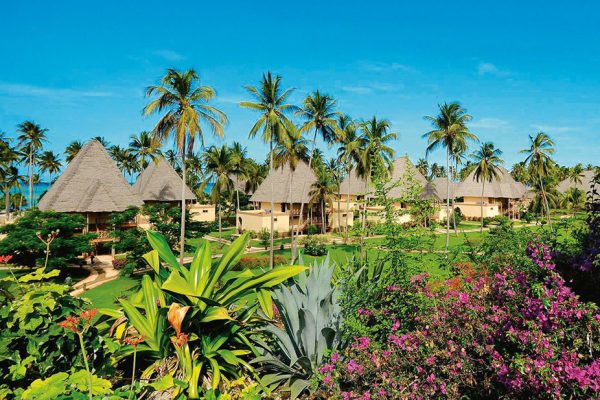 Located in Kiwengwa on the northeastern peninsula of Zanzibar, Neptune Pwani Beach Resort and Spa features 2 freshwater pools and a tropical garden.
All air-conditioned rooms boast traditional Zanzibar décor and have a furnished balcony, a private bathroom with a shower, and a flat-screen TV. Free Wi-Fi is provided in all rooms and public areas.
Earth and Rain Spa features a sauna, steam bath, and pool and offers massage and beauty treatments.
The Neptune Pwani resort has 6 restaurants offering local cuisine, seafood and Indian food, and Thai cuisine. There are also 3 bars.
Zanzibar International Airport is 32 mi and Stone Town is 28 mi from the property.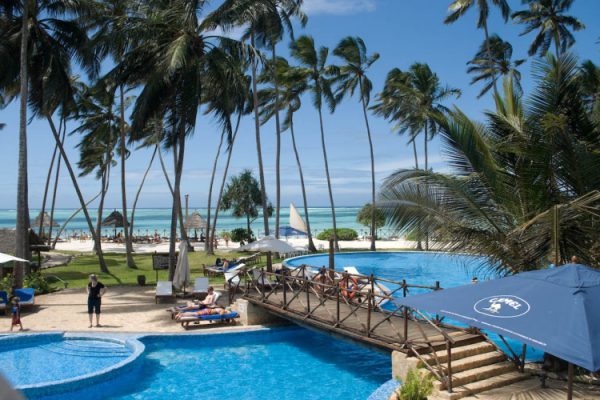 Designed as a traditional African roundhouse but featuring all the creature comforts you could need, our 98 rooms and suites are truly unrivaled. Set in 6.5 hectares of serene and colorful gardens, leading to a white sandy beach and the turquoise waters of the Indian Ocean, each room is indeed an idyllic setting.
Nestled under a pitched makuti roof with large patio doors that open up to a balcony, where you can sit and take in the sedate pace of African life.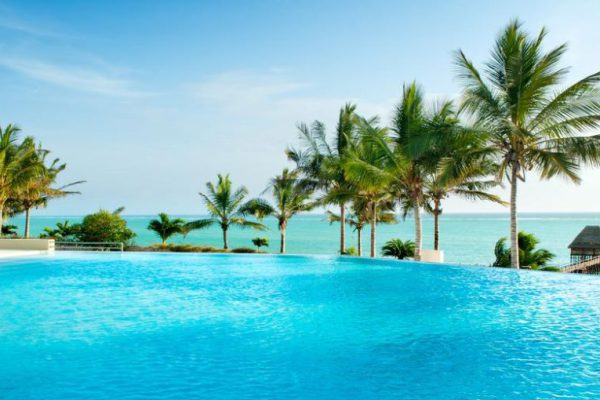 Location: Situated at Kiwengwa on the northeast coast of Zanzibar, Meliá Zanzibar is contained within a beautiful 40 hectare estate providing spectacular, uninterrupted views of the Indian Ocean, about 50 minutes drive from Zanzibar Stone Town and the airport.
These hotels are located at the beach where the kitesurfing is done.
It is about 1hr drive from the airport.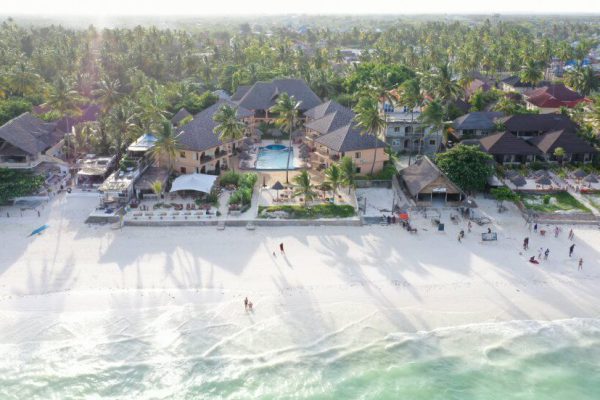 In Swahili Mahali means 'the spot'. We have no doubt that our small resort is in the best location in Paje, Zanzibar, Tanzania. It is located right on the beachfront and has a big pool, air-conditioned rooms, and free WIFI. The ocean's tidal changes that bring in cooling winds make Mahali the perfect getaway for both a relaxing and thrill-seeking holiday. We have a restaurant with panoramic ocean views, and a cozy beach bar and we even have a private strip of beach for ultimate relaxation.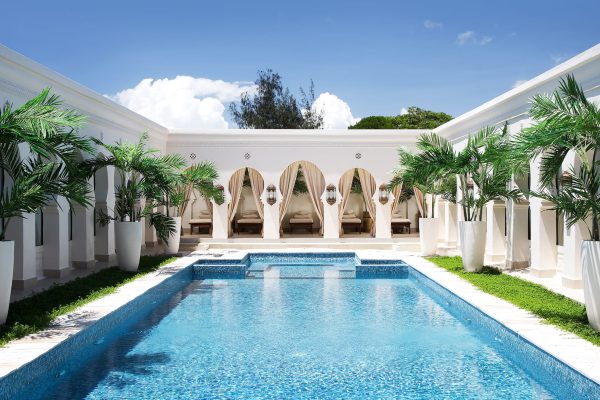 BARAZA RESORT AND SPA ZANZIBAR.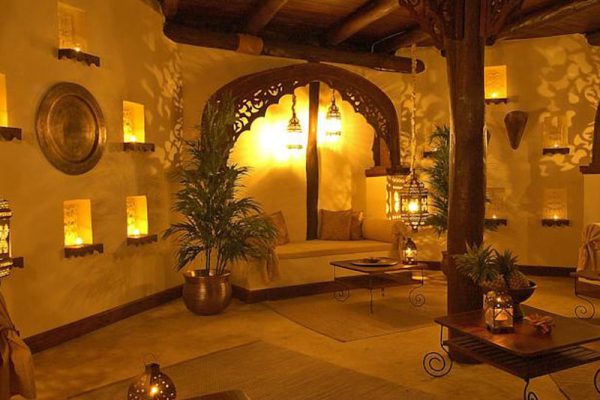 BREEZES BEACH CLUB ZANZIBAR
Breezes Beach Club & Spa Zanzibar ® is an ideal choice for those in search of a romantic getaway. Famous for its attention to detail, and intimate and private dining, its beautiful Zanzibari decor with stunning carving, glistening brass, and rich fabrics creates an elegant and unique atmosphere. Breezes feature the award-winning Frangipani Spa. Breezes lie along a pristine and untouched beach on the South East coast of Zanzibar island, which is the quietest and untouched part of the Island chosen by the reputable Conde Nast Traveler magazine as one of the top 30 Island beaches in the world. For centuries the island of Zanzibar has evoked a mystical and magical dream. There is no better place to experience and enjoy the fantastic setting, beautiful beach, and our friendly staff.