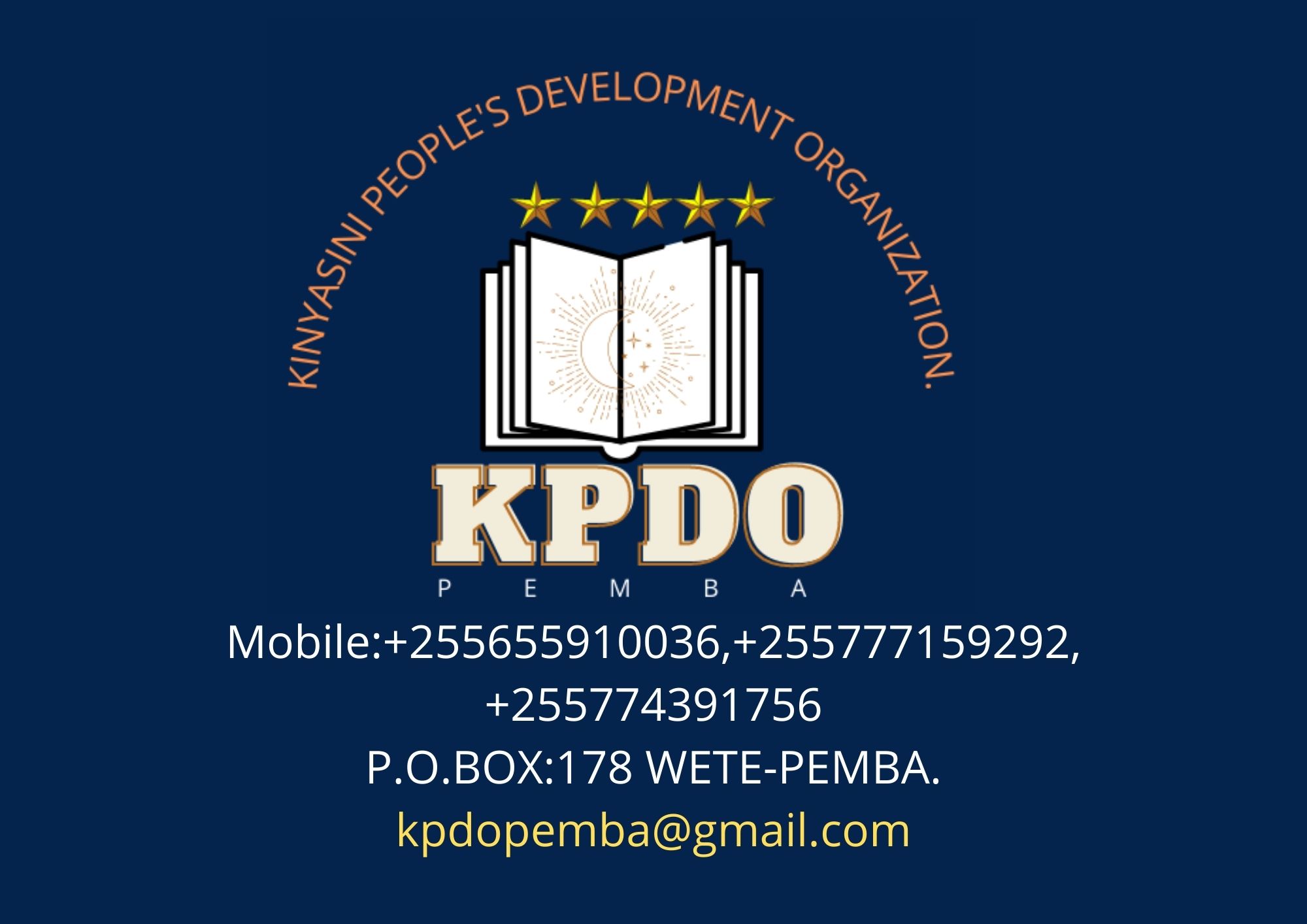 With the cooperation of Palm Tours and Safaris, we as KPDO are there to support our people's life in various aspects as per below. Zanzibar societies depend on the main support from their government. All in all, we as a non-profitable organization, have so many issues to assist them and bring up their living standard to the peak of improvement"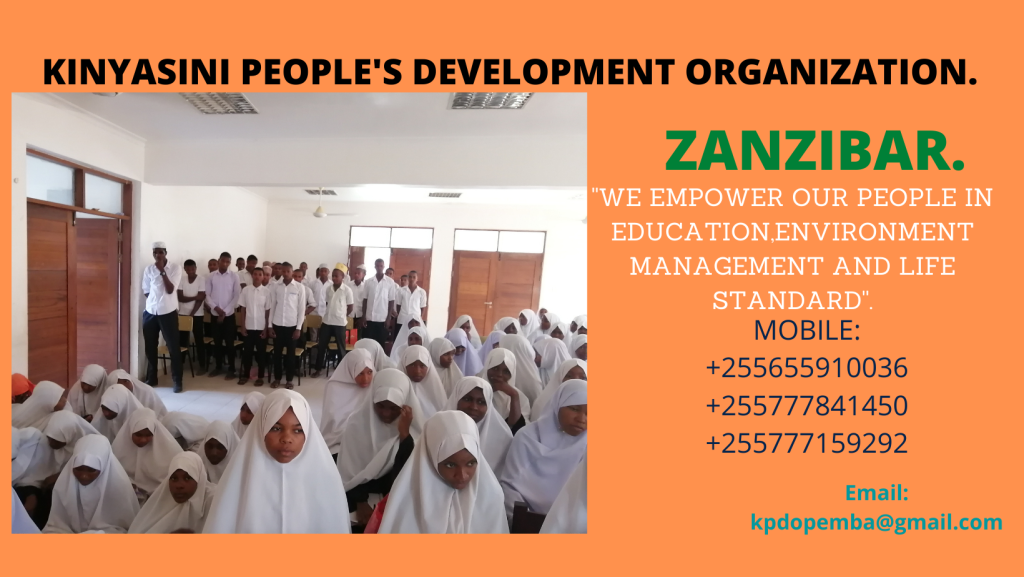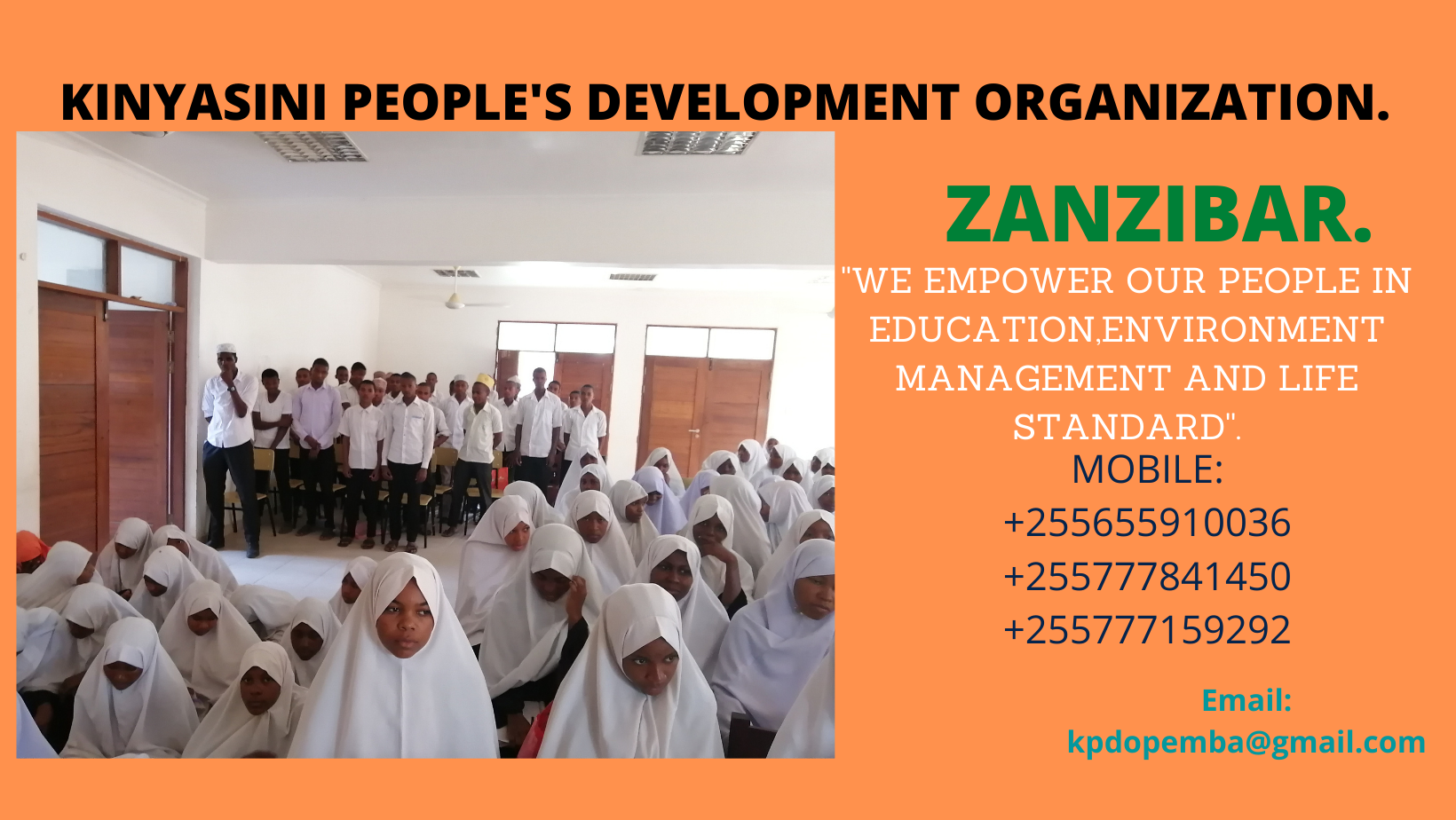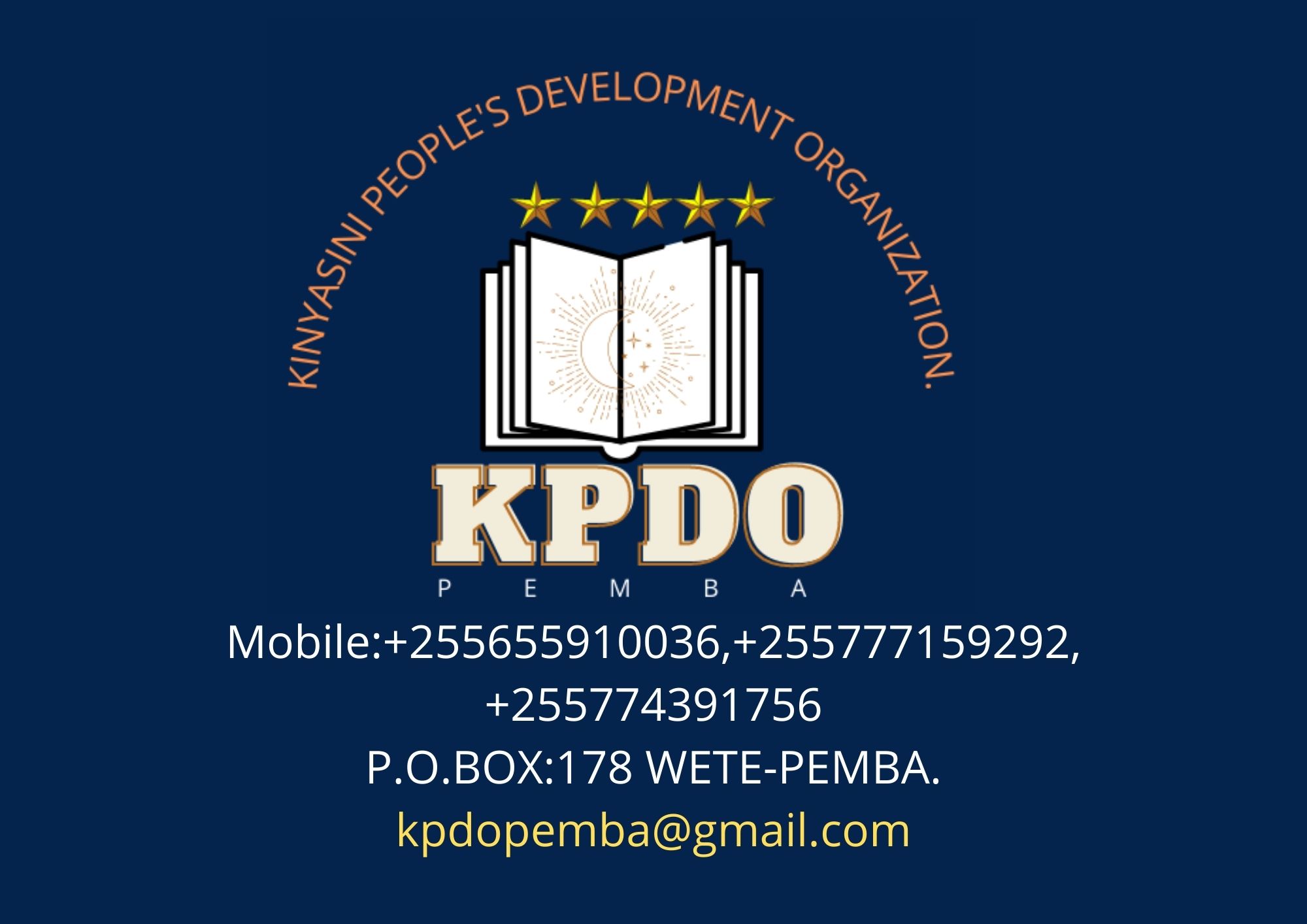 We are a registered non-governmental organization formed here in Zanzibar with the aim of assisting Kinyasini-Pemba societies with the nearest villagers in upgrading their living standards. 
Inside these villages, are people with leprosy, poor students who can not go further in their studies, poor adults who can not even afford their daily meals, and the unemployed youths who really need great support in order not to engage themselves in drug users and destroy the environment.
We are open to working with any sponsors who are willing to assist these people to solve their problems.
Our main office is in the village of Kinyasini Pemba although the operation is on Unguja Island at Kwamchina street.
Our contacts:
Email: kpdopemba@gmail.com
Mobile:+255777841450/+255655910036