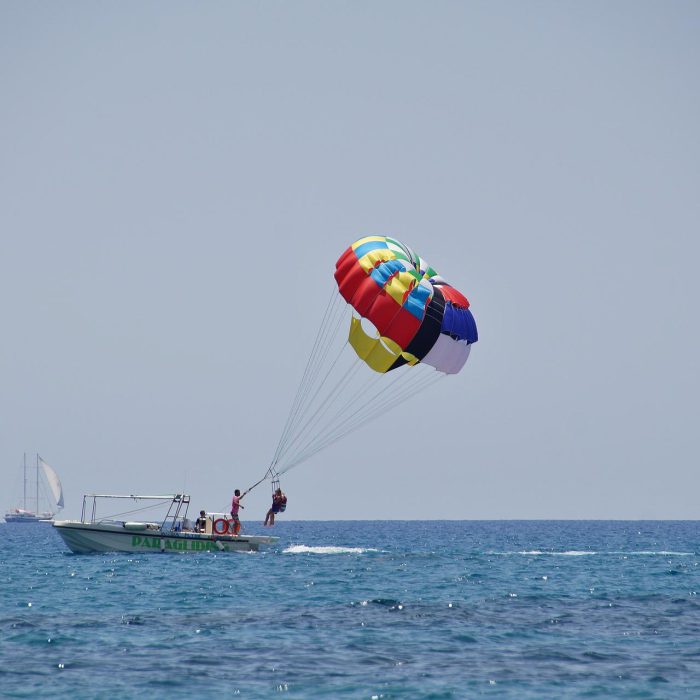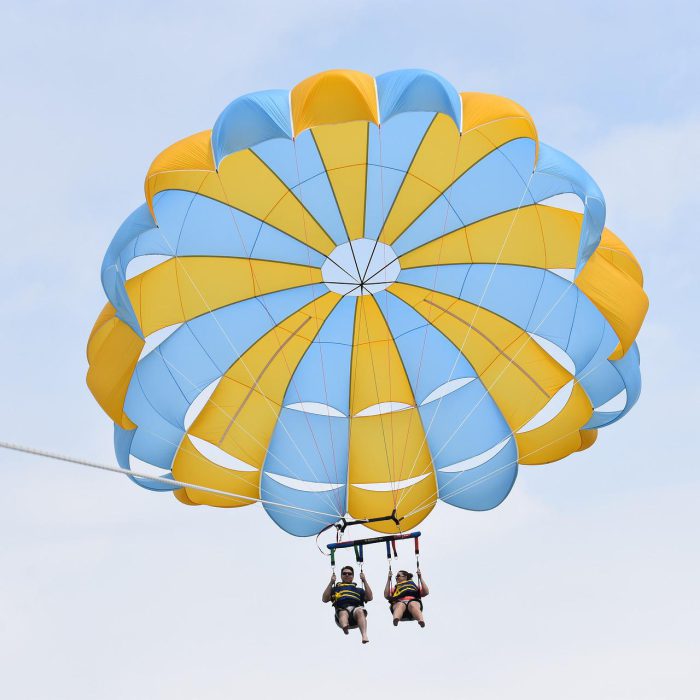 Comfort. Style. Relaxation

Zanzibar parasailing is another water sports experience done at Kendwa beach. You can fly as single or double depending on your weights. If you are less than 70kilos then you can fly as double. If more than that,  you fly as a single. 
Let us pick you up from your hotel at 8:00 am depending on where you are and drive straight to kendwa rock where you will board our speed boat.  You will stay in the air for 15min. If you need to stay longer you will pay more before you start the trip.
When you land , you take your time to relax on the beach and then you get time to swim. You may order your lunch at kendwa rock restaurant by your selves. 
Then we head back to the hotel while enjoying the fresh tropical fruits and mineral water in the car.
Take your camera during this trip .
This trip includes:
Return transfer from your hotel to the center, flying fee for 15min in air, fresh tropical fruits, and cold mineral water. 
''I try to lead a pretty active lifestyle. My biggest hobby is traveling with my family. I love to travel to new places and try crazy things. I'm a bit of a daredevil, so I have done things like zip-lining, parasailing, scuba diving, and reverse bungee jumping! ''

You can book this trip anytime just one day before so that we get time for the preparation. The booking is always confirmed after the payment. You can either pay by our online payment link or cash to our accountant. After the payment and preparation for the tour, the payment is non-refundable.